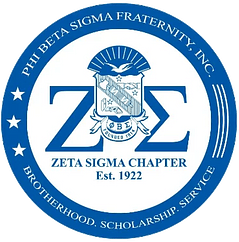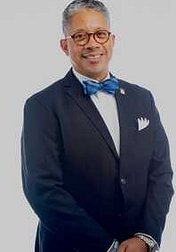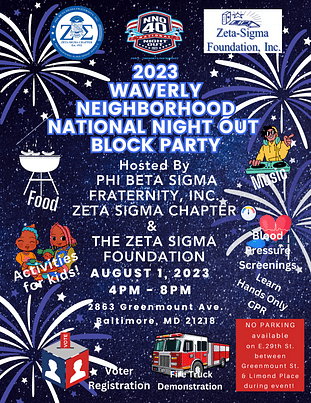 2022-2023 Executive Board
Welcome to the Zeta Sigma Chapter of Phi Beta Sigma Fraternity, Inc. Our organization is committed to the high ideals set forth by our Honorable Founders on January 9, 1914, on the campus of Howard University. The ideals are expressed in our motto "Culture for Service and Service for Humanity." We believe our loyalty to these ideals constitute the true test of a Phi Beta Sigma man.
The Baltimore metropolitan area has been the home of the Zeta Sigma Chapter since its creation in the autumn of 1922 we celebrated our Centennial with week filled with activities culminating with our Centennial banquet on Nov 12, 2022. For years, our chapter has focused on the Fraternity's principles of Brotherhood, Scholarship, and Service. With our brotherhood, we are always looking to grow the Chapter by adding value and prestige to the membership. New and existing members of the organization can see the value firsthand through either our membership intake process or our membership reconnection opportunities.
Our commitment to scholarship is demonstrated through our consistent work with our youth through Sigma Beta Club activities, providing scholarships, promoting Science, Technology, Engineering, and Math (STEM) related programs, supporting creative robotic initiatives, and by volunteering as mentors through organizations such as IMentor, Baltimore. Our service is exemplified through a variety of community related activities. Over the years, we have participated in partnerships with the Baltimore City Police Department, March of Dimes, American Red Cross, M&T Bank, and Comcast Cable Network. In addition, over the past two years we've fed approximately 1,914 families, handed out over 4 million pounds of food in Baltimore, and established partnerships with the Maryland Food Bank and Wegmans. We have been extremely successful in expanding our service opportunities by partnering with our sister organization, Zeta Phi Beta Sorority, Inc., and other undergraduate and graduate Phi Beta Sigma Chapters in the area.
With a current membership of approximately 220 financial brothers, Zeta Sigma Chapter is poised to continue its growth as one of the largest chapters in the organization. Currently we are looking to acquire a larger facility to accommodate our programmatic thrust and our ever-growing membership. Furthermore, we are seeking to expand our partnerships in the community so that we may continue our service outreach on a much larger scale.
Finally, we hope to prioritize our youth initiatives with a focus on STEM programs that will have a direct connection to our educational and scholarship platforms. As members of Phi Beta Sigma Fraternity, Inc., we owe it to our Founders to ensure that we promote its principles and continue to give back to our communities. With this charge, Zeta Sigma Chapter is committed to using its time, talents, treasures, and relationships in support of efforts and programming that reduce the violence in the city. Our charge as an organization is simply to do more and partner with like-minded individuals and organizations to assist in our goals. If you are affiliated with a corporation that you believe may want to partner with the Zeta Sigma Chapter of Phi Beta Sigma in our community outreach initiatives, please do not hesitate to contact us through our webpage.
Best Regards,
F. Lafon Porter, Esq.President
Zeta Sigma Chapter